CLM Software for Sales Teams
Fast-track contract drafting, negotiation and execution with legal approved standard contracts and simplified approval workflows. Volody's AI contract management software reduces contracting cycle time by 40%.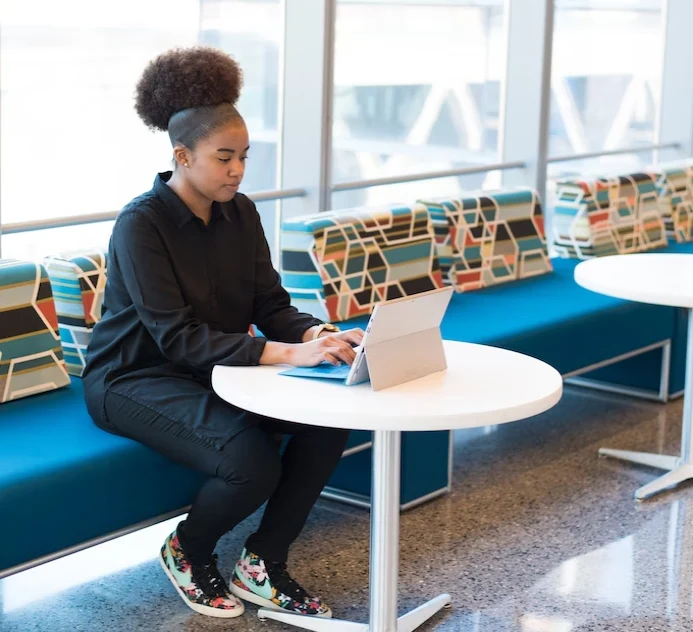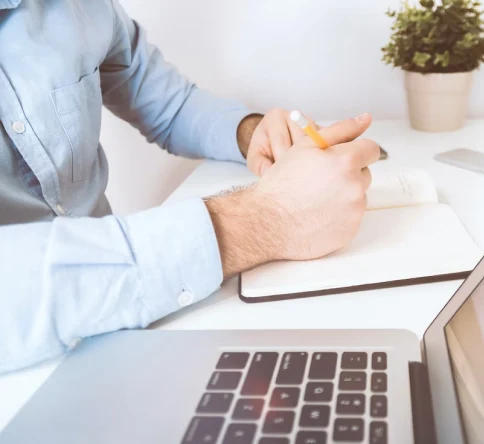 Spend less time doing manual work and automate mundane tasks
Volody's sales AI contract management software helps you streamline your contracting operations so you can focus on closing more deals and generating revenue.
With Volody AI contract management software's, sales team can close 3x more deals and reduce negotiation cycle time by 50% along with seamless CRM integration to simplify contract generation.
Contract Management Software for Sales Teams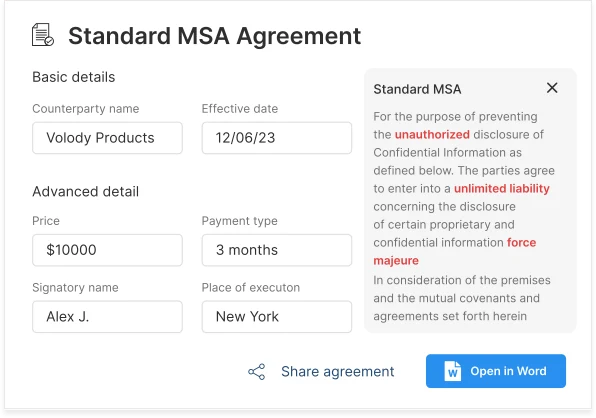 Accelerate Sales Contracting Cycle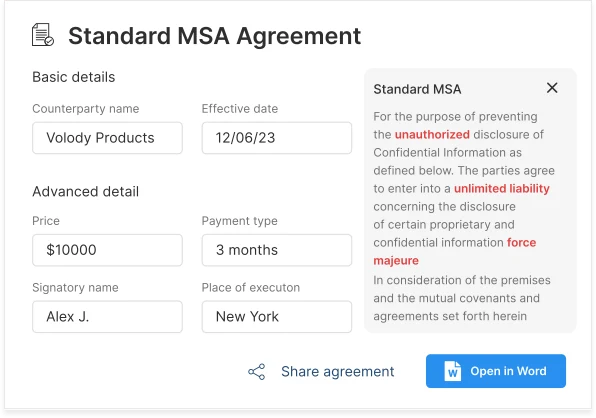 Automate contract drafting in minutes with legal approved templates and clauses.
Easily share contracts with all stakeholder and collaborate effortlessly on MS Word/Google Docs.
Automate repetitive admin work like follow-ups with timely email alerts to all team members.
Forecast deals accurately with real-time status visibility on all contracts.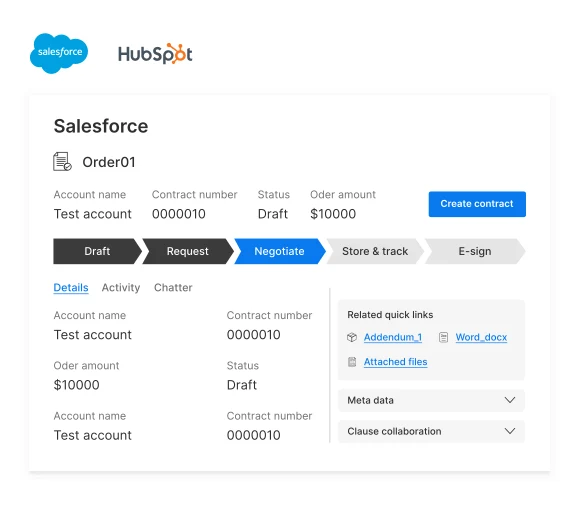 Salesforce & HubSpot Integration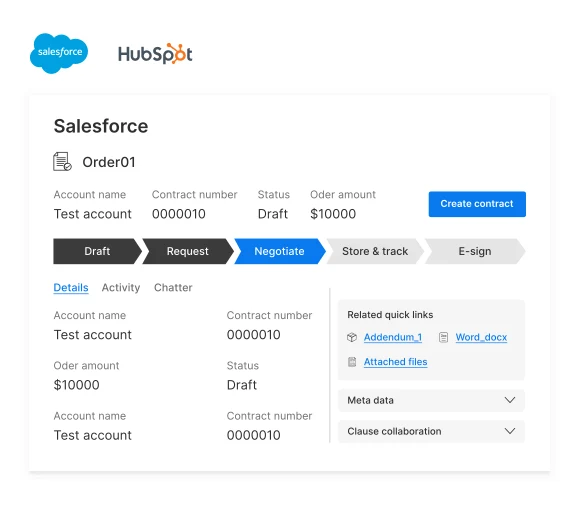 Create contracts on the go with seamless Salesforce and HubSpot integration.
Directly draft agreements within your CRM with legal approved clauses to accelerate contracting cycles.
Receive real-time updates and ensure all team members are on the same page.
Strengthen negotiations with legal-approved clauses from previously executed contracts.
Accelerate your contracting process
Global enterprises choose Volody's AI CLM software to stay on top of all their contracts & improve your overall organizational performance.
70%
Productivity improvement
40%
Shorter Contracting Cycle
30%
Administrative Cost Saving
99%
Customer Adoption & Retention
CLM Software designed to assist sales teams
Volody's AI contract management software is loved by sales teams around the globe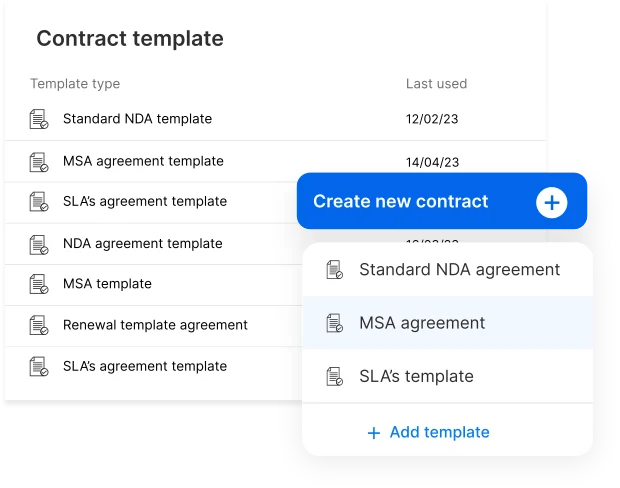 Simplify Contracting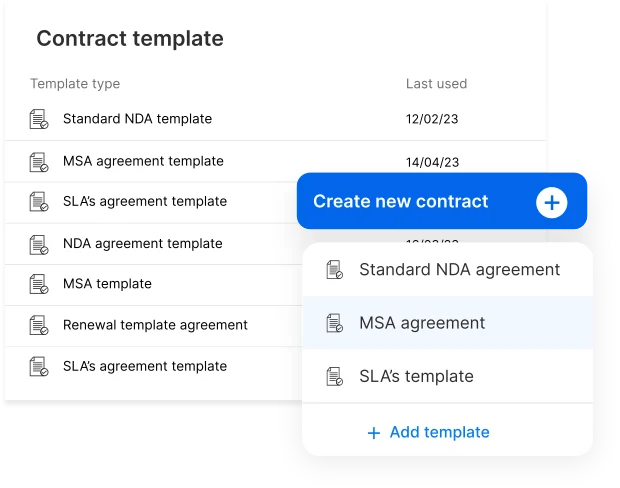 Automate contracts generation with all your standard clauses and pre-approved templates.
Seamlessly share agreements with your counter-party and focus on closing more deals.
Get real-time updates on contract status and accurately measure sales forecast and revenue.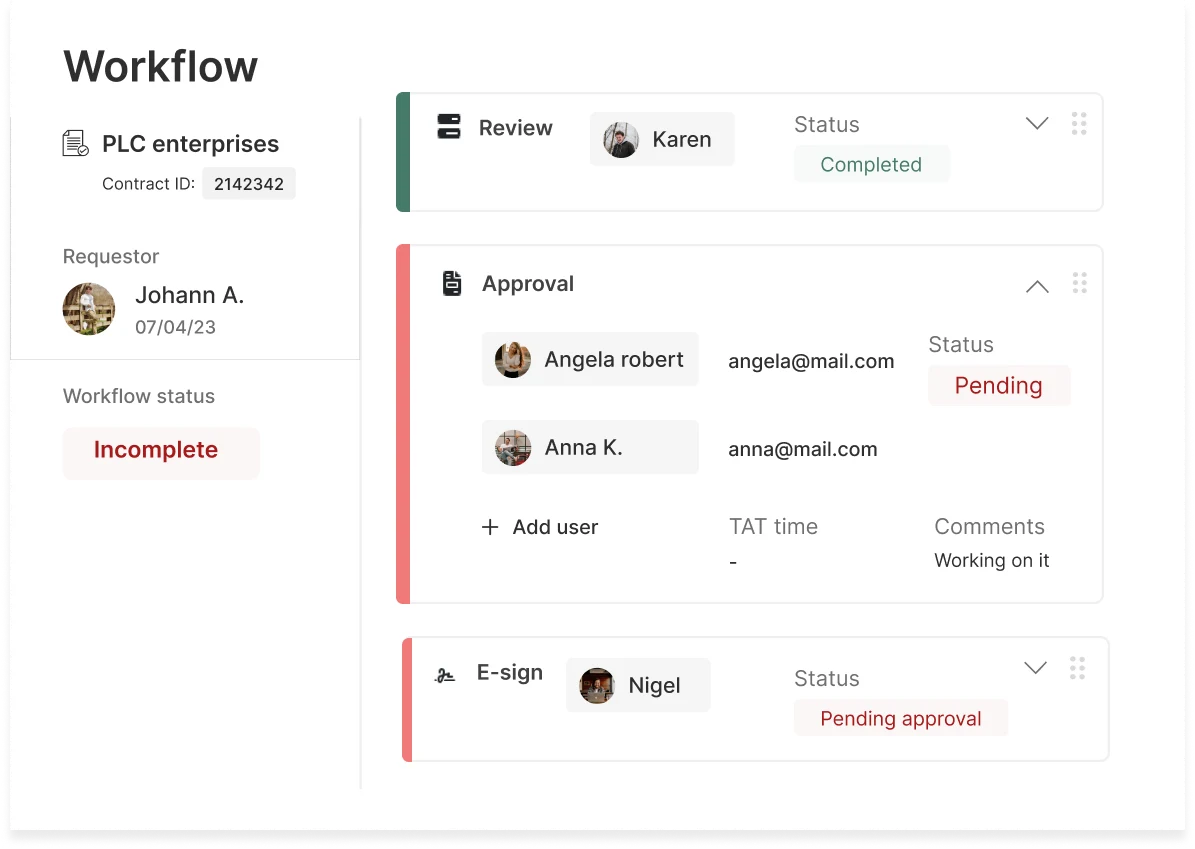 Reduce Contracting Cycles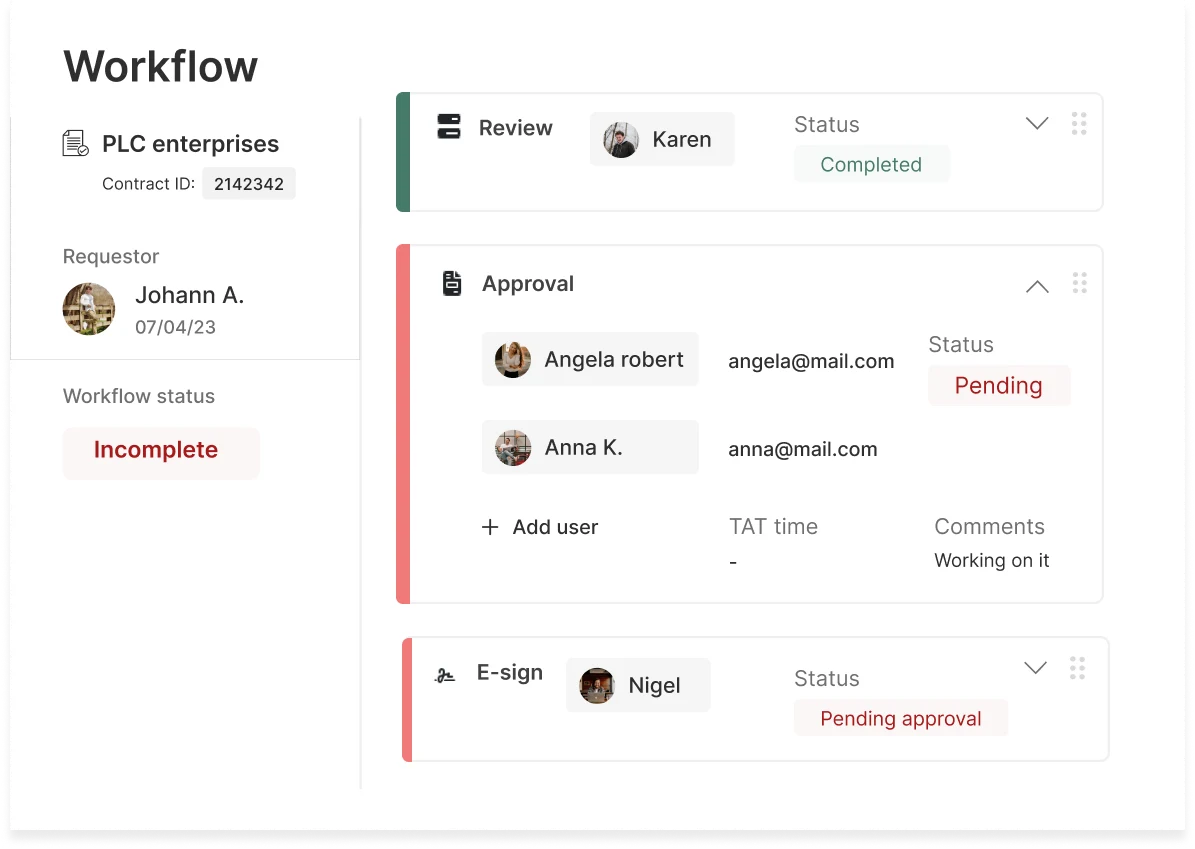 Smartly automate approval workflows to accelerate contracting cycles and receive contract status reminders
Easily configure workflows using drag and drop functionality while maintaining complete audit trail of the agreement to track turnaround time and stakeholder comments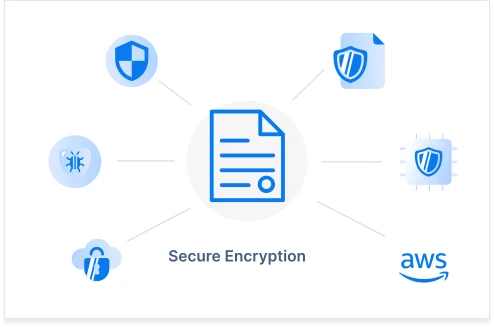 Enterprise-Grade Security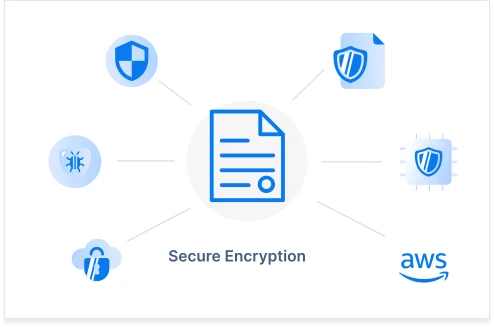 Securely store all your legal contracts on encrypted AWS cloud & ISO certified tool
Global organizations like Vodafone, L'Oreal, Saint-Gobain, Honda, Grant-Thornton & more trust Volody CLM with their contracts
Contract Management Software Features
Volody AI contract management software's easy to use and feature rich tool accommodates all your contract management needs.

Simplify contract request
Use customizable contract request forms to draft contracts quickly and keep track of all requests

Custom Integrations
Our AI CLM integrates with all your internal systems like ERP, SSO, HRMS, CRMs & more

Configureable dashboard & reporting
Smart dashboard to remove contract bottlenecks & uncover contractual insights to improve productivity

Approval workflows
Configure drag & drop approval workflows and trigger automated email reminders to all stakeholders

Low-code customizations
Volody's Smart Contract Management Software is easily configurable based on your needs without any coding requirement

Smart AI & ML Capabilities
Leverage best in class AI & ML features to analyze risk, enhance analysis and use favorable terms
Quick Implementation
Get onboarded in less than a week with our cloud-based low-code tool. Volody's easily configurable Contract Management Software is designed for user adoption with intuitive user interface