CLM Software For Procurement Teams
Streamline vendor management, standardize vendor agreements and efficiently track deliverables with Volody's AI contract management software. Automate reminders, track vendor performance using obligation management module effectively.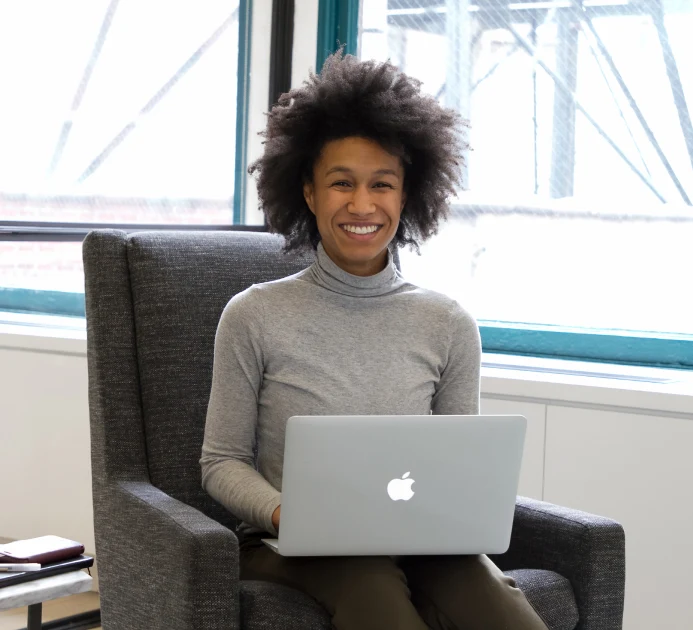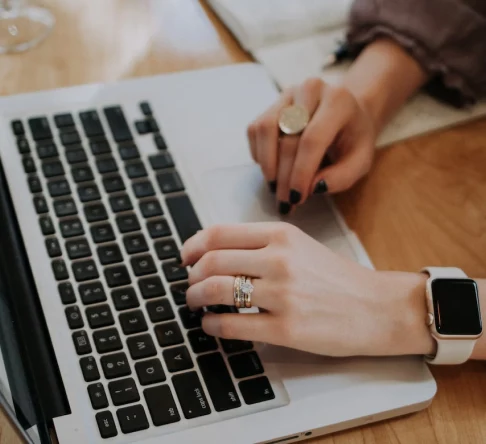 Monitor vendor contracts & deliverables with ease
Volody's vendor contract management software enables procurement teams to seamlessly track spend across the organization to streamline contract approvals & enhance supplier collaboration.
Integrates with your ERPs, vendor management softwares, HRMS or any other surround systems to ensure smooth data movement, keeping all the stakeholders updated.
AI CLM Software for Procurement Teams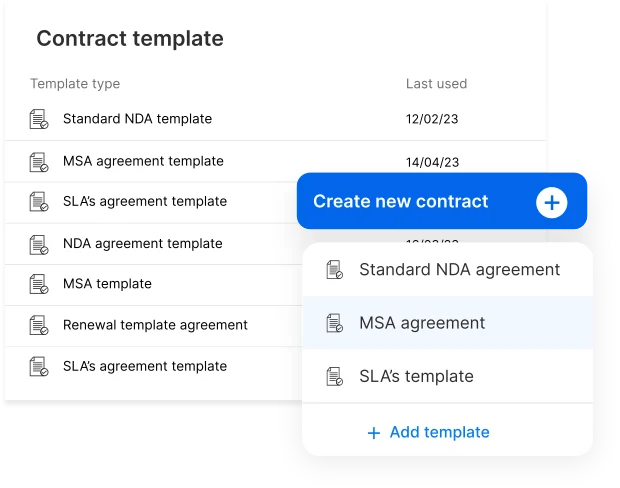 Standardize Vendor Agreements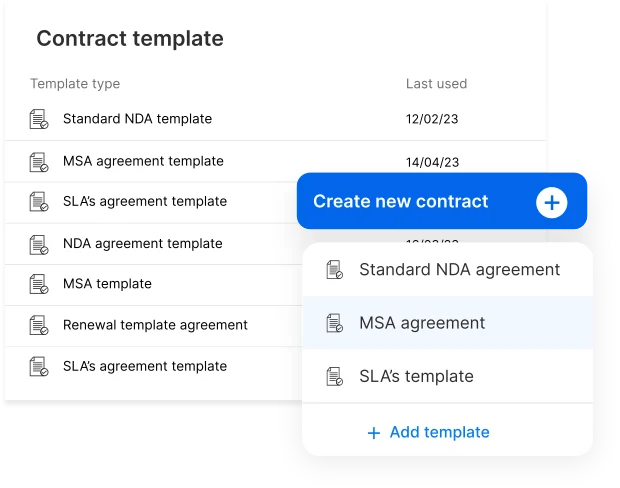 Standardize all your contracts with pre-approved templates.
Empower users to draft agreements in minutes with a few guided steps.
Use legal-approved contracts and clauses to ensure compliance.
Set configurable drag & drop contract workflows to automate contract approvals.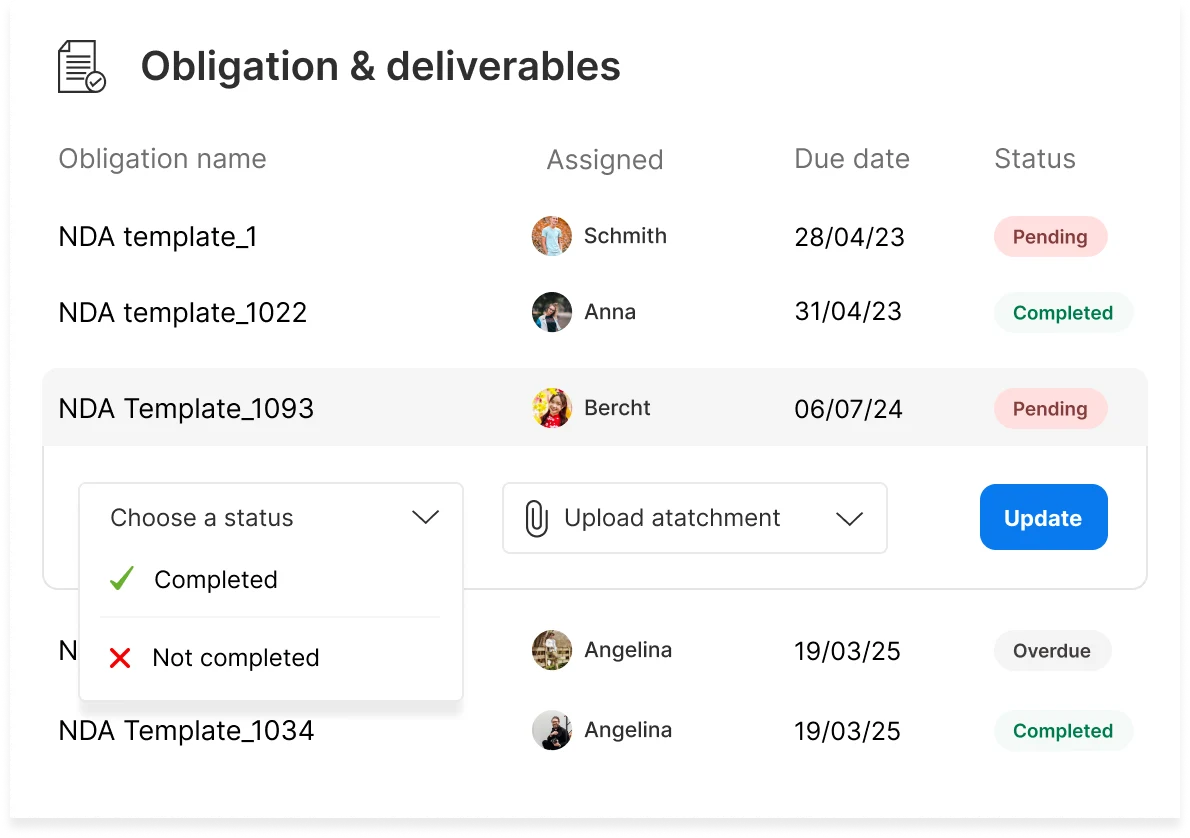 Obligation & Deliverable Tracking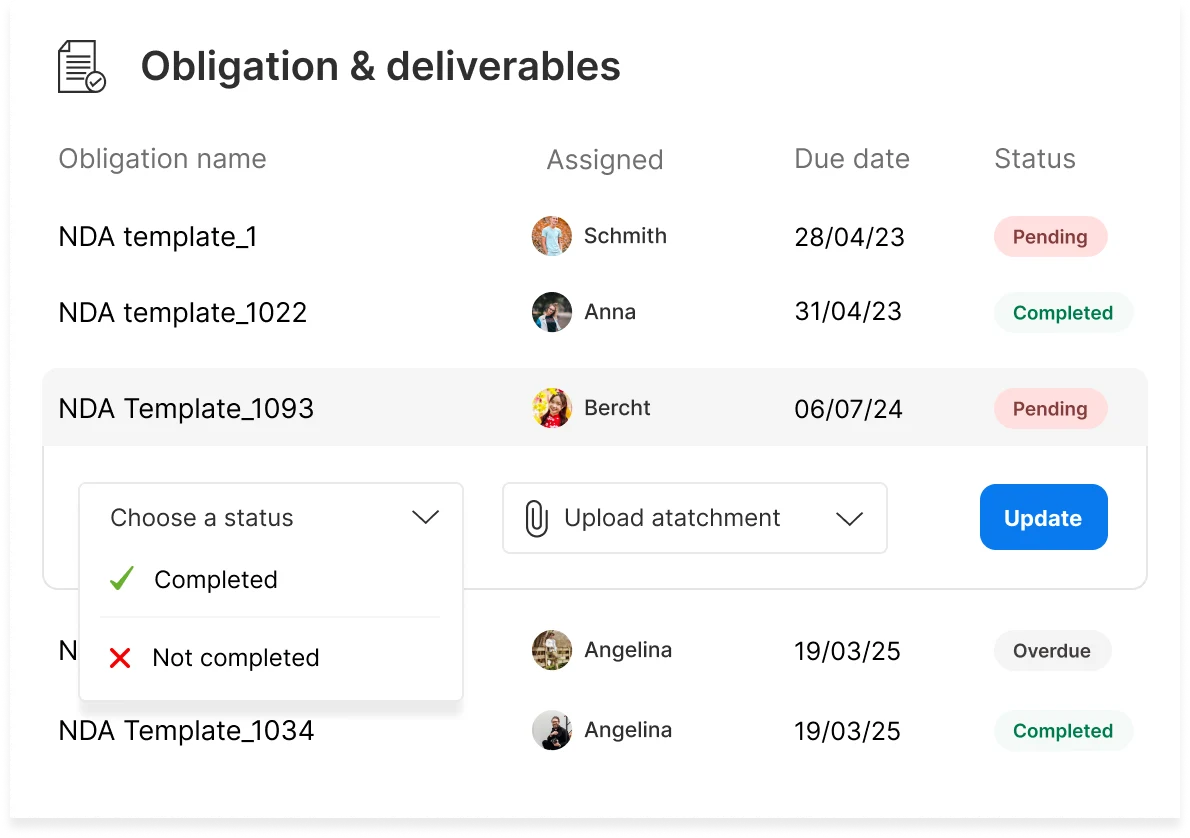 Centrally manage all your contractual obligations, analyze compliance risks and more.
Leverage smart CLM dashboards to track vendor performance against deliverables.
Generate custom MIS reports for accurate reporting and improve business performance.
Accelerate your contracting process
Global enterprises choose Volody's AI CLM software to stay on top of all their contracts & improve your overall organizational performance.
70%
Productivity improvement
40%
Shorter Contracting Cycle
30%
Administrative Cost Saving
99%
Customer Adoption & Retention
CLM tool designed to assist procurement teams
Volody's AI contract management software is loved by procurement teams around the globe.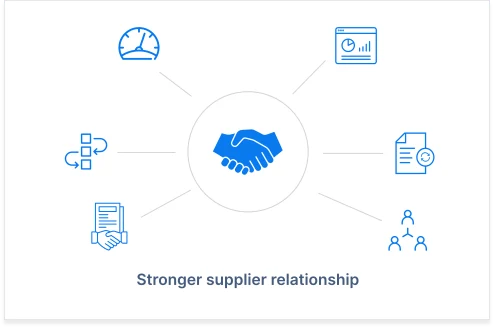 Stronger Vendor Relationship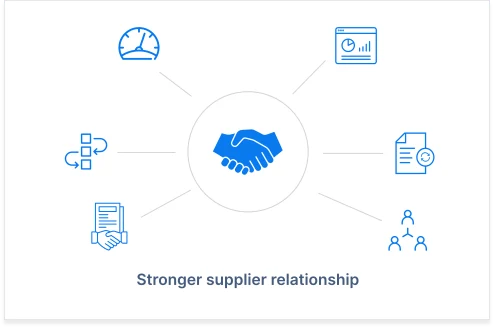 Strengthening vendor ties by sharing regular supplier performance updates thus, reducing conflicts.
Leverage interactive dashboards to track vendor performance for improved supplier administration and complete compliance.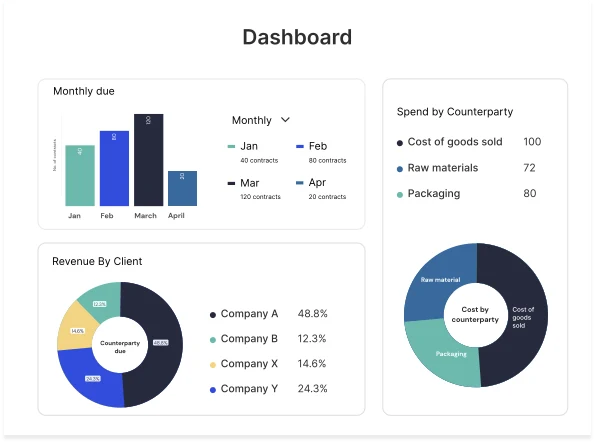 Better Budget Control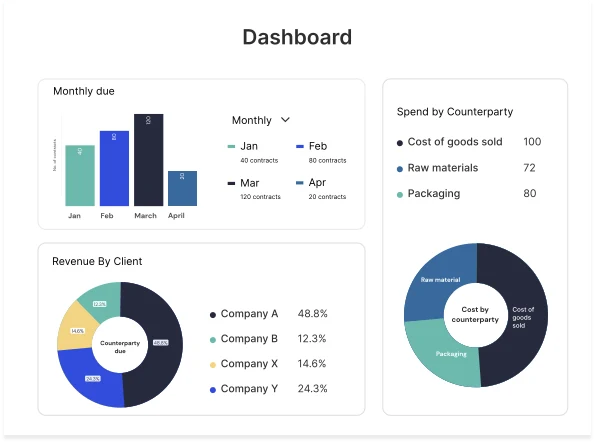 Track and monitor spending against budgets and forecasts, providing alerts when expenses exceed predefined thresholds.
Identify and address cost overruns before they become a major issue, to enhance performance.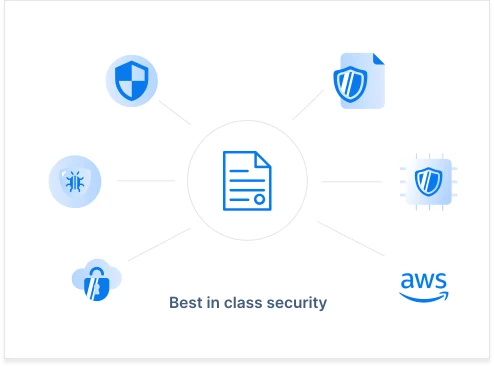 Enterprise-Grade Security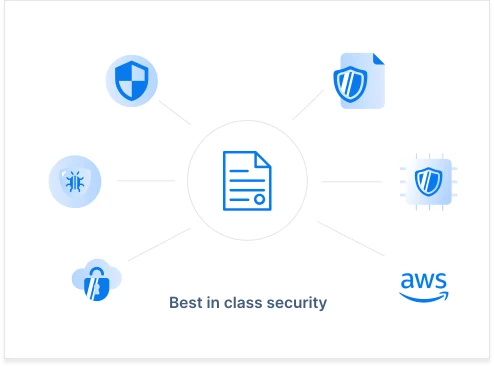 Securely store all your legal contracts on encrypted AWS cloud & ISO certified CLM software.
Global organizations like Vodafone, L'Oréal, Saint-Gobain, Honda & more trust Volody's contract management software with their contracting needs.
Contract Management Software Features
Volody AI contract management software's easy to use and feature rich tool accommodates all your contract management needs.

Reduce spend leakage
Improve spend visibility & control over the contracting process, preveneting any costly oversight or errors

Custom Integrations
Our AI CLM integrates with all your internal systems like ERP, SSO, HRMS, CRMs & more

Configureable dashboard & reporting
Smart dashboard to remove contract bottlenecks & uncover contractual insights to improve productivity

Approval workflows
Configure drag & drop approval workflows and trigger automated email reminders to all stakeholders

Low-code customizations
Volody's Smart Contract Management Software is easily configurable based on your needs without any coding requirement

Smart AI & ML Capabilities
Leverage best in class AI & ML features to analyze risk, enhance analysis and use favorable terms
Quick implementation
Get onboarded in less than a week with our cloud-based no-code tool. Volody's easily configurable AI contract management software is designed for user adoption with intuitive user interface.