Digitize Contract Management
VOLODY CONTRACT MANAGEMENT SOFTWARE
Business Automation Services
Artificial Intelligence enabled Volody Contract Management Software helps businesses digitize & automate their legal agreements drafting, negotiations, approval, signing, and management. Integrated with office system, email system, CRM and ERP system Volody Contract Management Software becomes an integral part of your business.
Every business without a smart Contract Management solution grapples with
Manual Drafting
Contracts drafting endlessly interrupting business & delaying revenue
Physical Storage
Contracts stored in scan or PDF using traditional DMS no digital access to contract clauses
Missing database
Missing database of all contracts & missing out renewals & negotiation powers
Erratic Processes
Erratic contract drafting flow from businesses with no accountability and limited tracking
Difficult to access
Access to signed contracts a big challenge delaying actions for smooth operations
Lacking Workflow
Lack of workflows result in untraceable documents resulting in extreme delays and failures
Digitize your contract drafting, contract creation, execution & signing with Volody Enterprise Contract LifeCycle Management Software
Easy, safe & faster deployment

Volody Contract Management Software makes you ready to go with an immediate installation with on-cloud & on-premise models.

Solution for all types of contracts

Volody Contract Management Software is a comprehensive solution- Ideal for both Buy-side and Sell-side contracts allowing businesses to negotiate best terms for all type of contracts.

Intelligent Contract creation

Volody Contract Management Software intelligently automates contract drafting and allows users to smartly create contracts by answering basic questions and key terms of contracts.

Risk Management

Data Science & Machine learning-driven models ensure that users are given alerts with possible risks in the contracts ensuring risk reduction.

One-click access Dashboard

Volody Contract Management Software gives role-based dashboards allowing the user to see only what they should be seeing.

Smart Centralized repository

Centralized digital storage and access to all contracts from anywhere and from any device to search and retrieve all the information.

Intelligent approval matrix

Every contract requires certain approval before signing be it regarding pricing, commitment, requirement or budget, Volody Software is designed to understand the business internal approval matrix and adopt to it.

Clause Library

Standardized clause library allows businesses and legal team to make changes to the contract without involving GCs, hence reducing the time in contract drafting and saving money.

Audit Trail, Version control & compare documents

Volody LifeCycle Contract Management Software instantly updates the audit trail for all contracts based on all actions, creates multiple negotiated versions and allows users to compare two documents.

Digital Signature

A contract gets completed only after the signature, Volody enables the signing of contracts digitally using legally authorized digital channels like DocuSign, Adobe Signer, Digital Signature Certificate (DSC dully approved by CCA-India) or Aadhar OTP method (for India customers).

Legacy contracts digitization

Volody Contract LifeCycle Management Software uses data science & machine learning tools and automatically create metadata for all contracts based on pre-defined models.

Communication with stakeholders

Volody Contract Management has an inbuilt feature to communicate with all the internal & external stakeholders to share documents & notes and integrates with your email system which allows users to send & receive email notifications.
Smart integrated DIY features to make Contract LifeCycle Management System usable as per your specific needs
Volody ensures guaranteed 7 days go-live promise with easy access on all devices
AI enabled Smart Contract Management solution with features like risk matrix & obligation management
Machine learning based algorithms for onboarding of legacy contracts
Client's TESTIMONIALS
What does the client say

"Volody team has been extremely supportive to provide us with the Insider Trading Compliance platform as per our requirement. Their platform has helped us comply with the new SEBI regulation of structured digital database and their software is also very easy to use. Volody team's support post the software installation has also been great! Thanks to team Volody."
Ramesh Periasamy
Company Secretary

"Thank you team Volody for tour commitment and support. Appreciate your efforts in installing the Insider Trading Compliance software at our organization."
Himanshu Gaur
Head-Digital Workplace

"Volody has developed a good understanding of our process and found a way to successfully automate our secretarial and compliance requirements. We are satisfied and happy with the Volody Secretarial and Compliance Management software."
Srilakshmi Surendran
Director & Company Secretary

"We have been using Volody's Board Meeting App and we are very happy with the product and the services. Initially we had a lot of challenges with respect to our board meeting management, the need for a specific product due to our internal practices and the board members was a key requirement. Volody has been very supportive in tailoring the application to our needs and providing us with the right solution."
PARASH DASSANI
Company Secretary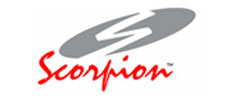 "We deal with 1000+ contracts annually, keeping track and getting updates from businesses is a tough task. Volody team helped us solve this problem and provide us with a complete contract lifecycle management solution. Now our legal team can be on top of all the agreements and effortlessly draft and execute them. I'm likely to recommend Volody."
J P N Singh
Managing Director

"Thanks a lot team Volody. I appreciate the dedication and support extended to us during the difficult phase of Coronavirus lockdown to complete our activities with respect to the SEBI regulations on Insider Trading. Well done."
Sandeep Poddar
Company Secretary
"Thank you for the efforts. Please also thank the team and I look forward to you continuing to support the team here in future."
Sampath Rajgopalan
Head Compliance and Legal

"Volody solution helped in automation of compliances at SIDBI and its subsidiaries."
Saurabh Tiwari
Company Secretary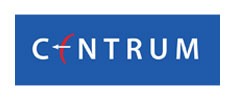 "My grateful thanks to all of you for your focus and time commitment to understand Centrum's requirements in terms of the deliverables from this software and the customisation that was done to meet the same. Your efforts have resulted in Centrum having a utility that now seamlessly manages the legal, secretarial and compliance requirements at the group level, enhancing team efficiency and productivity.Wish you success in your future endeavours."
Raji Vishwanathan
Group General Counsel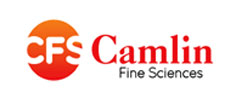 "With the help of Volody, our Contract Management, Secretarial and Compliance process have become very smooth and we are getting timely reminders on the compliance before the due date, this helps us to remain compliant all the time. Conducting a board meeting has become an easy process with complete protection of critical board information and exchange of meeting documents is happening through the software in an efficient way. Great after sales support."
Rahul Sawale
Group Company Secretary & Compliance Officer