CLM for Enterprises
Simplify contracting by automating contract processes, expediting legal approval time and uncovering deep insights to mitigate risk and ensure compliance, thereby creating smarter contracts on a single CLM platform that your organization's legal teams find easy to use.
Create Smarter Contracts
Utilize historical data and pre-approved templates and clause libraries to author new agreements in minutes. Our AI driven CLM digitize and analyze legacy contracts to retrieve insights to accelerate legal draft reviews, determine hidden risks, negotiate, and manage contract performance.
Save time
Digitize and expedite draft reviews, approvals, and execution through customizable workflows and integration with leading e-signature tools.
Minimize Risk and Ensure Compliance
Analyze contract drafts and paperwork to highlight missing or risky clauses, deviations from company-preferred positions, and more.
Get absolute transparency
Gain access to on-cloud centralized repository you can search for, recover, and audit contracts across your portfolio at any given time and from anywhere driving transparency and trust.
No code implementation
Our CLM enables customers to quickly customize workflows, dashboards, and forms using Volody CLM AI enabled platform without any need for custom coding.
CLM for Law Firms
Artificial intelligence definitely a must have feature for modern contract life cycle management tools. The more serious a legal firm becomes about automating its contract lifecycle for data-driven insights, the more difficult it will be for the competition to stay in the race. Here's where Volody CLM comes in to simplify your work.
Drafting contracts seamlessly in MS Word
Utilize historical data, pre-approved templates and clause libraries to author new agreements in minutes. Our AI driven CLM generates the contract document which includes all clauses, terms and conditions, analyze legacy contracts to retrieve insights, determine hidden risks, negotiate, and manage contract performance.
Customer access & database management
Your customers needs a comfort that their contracts being managed using best technology and are being stored ensuring confidentiality. Volody CLM enables storage of your customer data with complete privacy and enabling your customers to access their contracts by click of button
Central repository
Keep all your contracts in a single, secure and sophisticated contract repository.
Search and retrieval of information (OCR)
Gain access to a secure on-cloud centralized repository where you can search, recover, and audit contracts/contract content across your portfolio at any given time and from anywhere driving transparency and trust.
Secure and encrypted storage of the confidential contract data
Once the contract document is signed it is stored permanently in an easy to retrieve contract database. Both contractual meta data and documents are indexed and saved for future reference.
CLM for SME's
If you are a business owner looking for ways to access seamless contract drafting, negotiation & signing platform, Volody CLM is for you, we have a platform designed specifically for your needs. Sign-up with Volody to use our features for contract extration, storing & managing.
Centralized Obligations management
Managing obligations can be a tedious task when trying to uncover and track them at scale. Having a centralized and effective contract obligation management is important for managing a high volume of contracts to ensure you meet and track the contractual obligations
Tracking expiry/renewal on a centralized dashboard
When contracts are not reviewed timely for renewal or cancellation, it has adverse effects on the business which might increase costs or result in significant financial loss. Leveraging Volody CLM, you can seamlessly track the expiry/renewal on a centralized dashboard.
Standardized contract repository access
With a centralized sophisticated repository offered by Volody CLM, the contract manager can easily build, store, manage, sort, and execute contracts in a single and secure location.
Create contracts though chatbot
An inbuilt chatbot or conversational AI lets the non-technical users to generate a smart contract in a step by step and interactive manner for modeling and developing contracts.
CLM for Individuals
If you are an individual wanting to create contracts effortlessly and are struggling with cost, time and resources, then we have a seamless and cost-efficient solution for you.
Standardized contracts repository access
Having a standardized and centralized document repository which acts as your virtual drive, helps you securely store and protect your corporate assets at any given time.
Securely store contracts
You can securely store your sensitive intellectual property in the centralized document repository
Go paperless with digital signature
Our CLM enables you to virtually sign and send any document in minutes. It expedites the manual process of printing, obtaining physical signatures, scanning and routing the document to all the parties involved.
Create your account and create contracts immediately
Volody CLM is an easy to use and cloud based solution which you can access with a web browser from anywhere instantly without spending much time on installation.
Hear what customers have to say
We've been working with 100+ happy clients all over the world
"With the help of Volody, our Contract Management, Secretarial and Compliance process have become very smooth and we are getting timely reminders on the compliance before the due date, this helps us to remain compliant all the time. Conducting a board meeting has become an easy process with complete protection of critical board information and exchange of meeting documents is happening through the software in an efficient way. Great after sales support."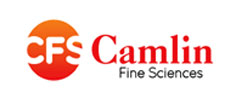 Rahul Sawale
Group Company Secretary & Compliance Officer
"Volody team has been extremely supportive to provide us with the Insider Trading Compliance platform as per our requirement. Their platform has helped us comply with the new SEBI regulation of structured digital database and their software is also very easy to use. Volody team's support post the software installation has also been great! Thanks to team Volody."

Ramesh Periasamy
Company Secretary
"Thank you team Volody for tour commitment and support. Appreciate your efforts in installing the Insider Trading Compliance software at our organization."

Himanshu Gaur
Head-Digital Workplace
"Volody has developed a good understanding of our process and found a way to successfully automate our secretarial and compliance requirements. We are satisfied and happy with the Volody Secretarial and Compliance Management software."

Srilakshmi Surendran
Director & Company Secretary
"We have been using Volody's Board Meeting App and we are very happy with the product and the services. Initially we had a lot of challenges with respect to our board meeting management, the need for a specific product due to our internal practices and the board members was a key requirement. Volody has been very supportive in tailoring the application to our needs and providing us with the right solution."

PARASH DASSANI
Company Secretary
"We deal with 1000+ contracts annually, keeping track and getting updates from businesses is a tough task. Volody team helped us solve this problem and provide us with a complete contract lifecycle management solution. Now our legal team can be on top of all the agreements and effortlessly draft and execute them. I'm likely to recommend Volody."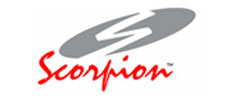 J P N Singh
Managing Director
"Thanks a lot team Volody. I appreciate the dedication and support extended to us during the difficult phase of Coronavirus lockdown to complete our activities with respect to the SEBI regulations on Insider Trading. Well done."

Sandeep Poddar
Company Secretary
"Thank you for the efforts. Please also thank the team and I look forward to you continuing to support the team here in future."
Sampath Rajgopalan
Head Compliance and Legal
"Volody solution helped in automation of compliances at SIDBI and its subsidiaries."

Saurabh Tiwari
Company Secretary
"My grateful thanks to all of you for your focus and time commitment to understand Centrum's requirements in terms of the deliverables from this software and the customisation that was done to meet the same. Your efforts have resulted in Centrum having a utility that now seamlessly manages the legal, secretarial and compliance requirements at the group level, enhancing team efficiency and productivity.Wish you success in your future endeavours."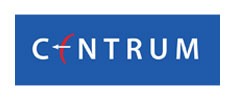 Raji Vishwanathan
Group General Counsel