VOLODY INSIDER TRADING COMPLIANCE SOFTWARE
Volody Insider Trading Compliance Software is intelligent, cloud-based software designed for the company secretaries and compliance officers to monitor, follow and track all the compliances related to insider trading. Be it trading on your own company's shares or trading on restricted shares, our Insider Trading Software helps you manage all.
Applicability of SEBI (Prohibition of Insider Trading) Regulation is fairly vast and it is applicable to listed companies, banks, investment banks, NBFCs,Auditors, Rating Agencies, Stock Exchanges, Clearing House, Registrars &Transfer Agents, mutual funds, insurance companies, investment companies, Internal Auditors, Practicing Company Secretaries.
As per the new amendment, SEBI has made additional compliances as below effective Apr 1, 2019:
All listed companies and connected persons as defined under the regulation are required to maintain a structured digital database with adequate internal controls, containing the name of the person with whom UPSI is shared and the nature of UPSI.
While sharing UPSI, listed companies/intermediaries should serve a notice on, or sign a confidentiality/ non-disclosure agreement with, a person with whom UPSI is shared, informing him/her that he/she has to ensure compliance of PIT Amendment Regulations while in possession of UPSI shared with him/her.
Maintaining a list of all employees and other persons with whom unpublished price sensitive information is shared and confidentiality agreements shall be signed or notice shall be served to all such employees and persons.
Database of all employees, immediate dependents & persons with material financial relationship.

Holding statement of all employees, immediate dependents and persons with material financial relationship.

Systemic work-flow for all trading approvals, upload of broker notes and monthly demat statement.

Database with adequate internal controls, containing name of person and sharing of UPSI.

Database of employees and other persons with whom UPSI is shared and repository of executed confidentiality agreements.

Blackout period / no-trading windows.

Information on Trading plans & approval mechanism.

Restricted securities list.

Escalation for non-compliances to various levels.

Centralized communication with all the users.

Email & Notification alert for all events.

MIS, Dashboard, Reconciliation with shareholders data.

Audit trail and centralized data storage.

Insider Trading regulations and internal policy.

SEBI compliances - Form A, Form B, Form C & Form D.

SEBI regulations, User Manual, Internal policy & FAQ.
Comprehensive solution for highly governed companies
Features includes all best practices by large conglomerates
Volody ensures guaranteed 7 days go-live promise
Looking for Insider Trading
Compliance Software. Connect to volody
Hear what customers have to say
We've been working with 100+ happy clients all over the world
"With the help of Volody, our Contract Management, Secretarial and Compliance process have become very smooth and we are getting timely reminders on the compliance before the due date, this helps us to remain compliant all the time. Conducting a board meeting has become an easy process with complete protection of critical board information and exchange of meeting documents is happening through the software in an efficient way. Great after sales support."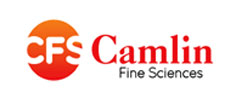 Rahul Sawale
Group Company Secretary & Compliance Officer
"Volody team has been extremely supportive to provide us with the Insider Trading Compliance platform as per our requirement. Their platform has helped us comply with the new SEBI regulation of structured digital database and their software is also very easy to use. Volody team's support post the software installation has also been great! Thanks to team Volody."

Ramesh Periasamy
Company Secretary
"Thank you team Volody for tour commitment and support. Appreciate your efforts in installing the Insider Trading Compliance software at our organization."

Himanshu Gaur
Head-Digital Workplace
"Volody has developed a good understanding of our process and found a way to successfully automate our secretarial and compliance requirements. We are satisfied and happy with the Volody Secretarial and Compliance Management software."

Srilakshmi Surendran
Director & Company Secretary
"We have been using Volody's Board Meeting App and we are very happy with the product and the services. Initially we had a lot of challenges with respect to our board meeting management, the need for a specific product due to our internal practices and the board members was a key requirement. Volody has been very supportive in tailoring the application to our needs and providing us with the right solution."

PARASH DASSANI
Company Secretary
"We deal with 1000+ contracts annually, keeping track and getting updates from businesses is a tough task. Volody team helped us solve this problem and provide us with a complete contract lifecycle management solution. Now our legal team can be on top of all the agreements and effortlessly draft and execute them. I'm likely to recommend Volody."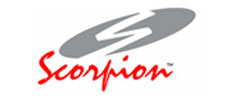 J P N Singh
Managing Director
"Thanks a lot team Volody. I appreciate the dedication and support extended to us during the difficult phase of Coronavirus lockdown to complete our activities with respect to the SEBI regulations on Insider Trading. Well done."

Sandeep Poddar
Company Secretary
"Thank you for the efforts. Please also thank the team and I look forward to you continuing to support the team here in future."
Sampath Rajgopalan
Head Compliance and Legal
"Volody solution helped in automation of compliances at SIDBI and its subsidiaries."

Saurabh Tiwari
Company Secretary
"My grateful thanks to all of you for your focus and time commitment to understand Centrum's requirements in terms of the deliverables from this software and the customisation that was done to meet the same. Your efforts have resulted in Centrum having a utility that now seamlessly manages the legal, secretarial and compliance requirements at the group level, enhancing team efficiency and productivity.Wish you success in your future endeavours."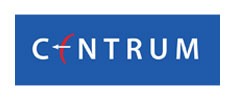 Raji Vishwanathan
Group General Counsel