Privacy Policy and Compliance with General Data Protection Regulation (GDPR)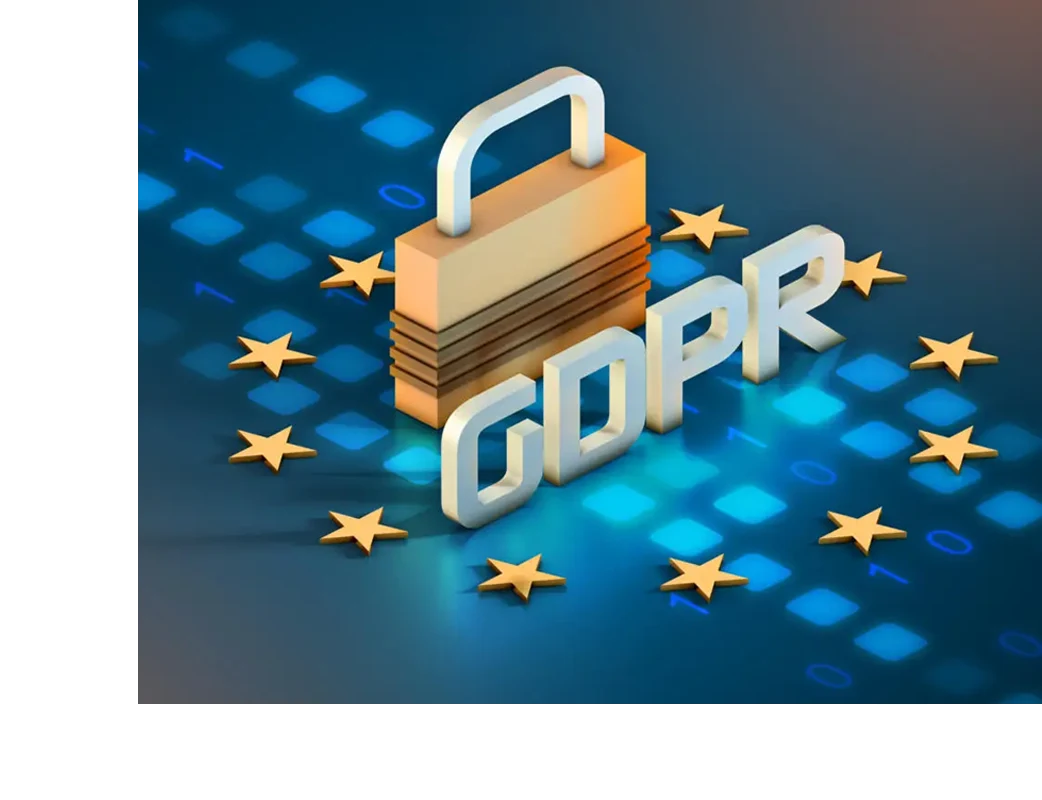 Volody ("us," "we" or "our") created this Website Privacy Policy ("Privacy Policy") to ensure the trust and confidence of our visitors, prospective clients and clients ("you" or "your") with our Web site (the "Site"), and to demonstrate our commitment to fair information practices and to protect your privacy. The use of information collected through our Website shall be limited to the purpose of providing the service for which our clients have engaged us. By using our website, you consent to the data practices described in this policy.
Types of Information We Collect.
a) Anonymous Traffic Data. We track and collect the following information when you visit our website, including your:
IP address
domain server
type of computer
type of web browser (collectively "Traffic Data")
Anonymous Traffic Data is anonymous information that does not personally identify you but is helpful to improve your experience on our website and to track website usage. We may also use "cookies" to customize content as per your specific need and interests, just to ensure that you do not see the same promotional content repeatedly and to store your password (if one is required to be issued) so you do not have to re-enter it each time you visit the Site.
b) Personal Information. To allow us to provide you to access certain specific services and/or to purchase products offered at the website, we may require you to provide us with information that personally identifies you ("Personal Information"). Personal Information may include:
Contact Data (such as your name, phone number, mailing and e-mail addresses)
Demographic Data (such as your zip code, city, state, or industry). If you communicate with us through email, or complete survey forms online, any information you provide may be collected as Personal Information
How We Use Information Collected.
We only your personal information to provide you the content services or to communicate with you about the services or the Website and send you communication regarding our products or services, or promotional material, or to contact you when necessary. We may use your Demographic Data to customize and tailor your experience on the website, displaying content that may interest you according to your preferences.
Your Rights Regarding Collection, Use and Distribution of Personal Information.
You may choose not to provide us with any Personal Information. In that case, you can still access and use much of the website but you will be able to access certain documents, articles, whitepapers, that require submission of your Personal Information.
Confidentiality
Except as otherwise provided in this Privacy Policy we will keep your Personal Information private and will not share it with third parties, whosoever, unless such disclosure is necessary to:
meet judiciary requirement or any court order
protect our rights including IP rights
Other Limits to Your Privacy.
The Website contains links to other Websites. We are not in position to take any responsibility for the privacy policies of such other Websites. We have no control over its use and we advise all our visitors, clients to use proper caution when deciding to disclose your Personal Information.
We do not share personal information you have provided to us without your consent, unless:
Doing so is appropriate to carry out your own request
We believe it's needed to enforce our Terms of Services, or that is legally required
We believe it is needed to detect, prevent or address fraud, security or technical issues
Otherwise protect our property, legal rights, or that of others
Contract renewal or termination
The final stage of the contract lifecycle is contract renewal or termination. At this stage, the contract is either renewed, terminated, or renegotiated. The CLM tool can provide a dashboard that displays all the contracts that are up for renewal or termination. This makes it easy for stakeholders to track and manage the renewal or termination process.
Updates and Changes to Privacy Policy.
We reserve the right, at any time without any prior notice, make changes, modification, updates to our Privacy Policy, simply by posting such change, update or modification on the Site. Any such change, update or modification will be effective immediately upon posting on the Site.
GDPR Compliance
On May 25, 2018, a new data privacy law, called the General Data Protection Regulation (GDPR), takes effect in the European Union (EU). The GDPR expands privacy rights granted to EU individuals, and it places new obligations on companies like Volody, that market to, process or store EU personal data.
If you are located in the European Union ("EU") EU General Data Protection Regulation (the "GDPR") with respect to your Personal Data, as outlined below.
For this GDPR Privacy Notice, we use the terms "Personal Data" and "processing" as they are defined in the GDPR, but "Personal Data" generally means information that can be used to individually identify a person, and "processing" generally covers actions that can be performed in connection with data, such as collection, use, storage and disclosure. Volody will be the controller of your Personal Data processed in connection with the Services, except that we may also process Personal Data of our customers' end users or employees in connection with our provision of services to such customers, in which case we are the processor of Personal Data and the customer is the controller. For more information about your data rights and processing activities where we are the controller, please contact us at connect@volody.in. For more information about your data rights and processing activities where we are the processor, please contact the controller party in the first instance.
Where applicable, this GDPR Privacy Notice is intended to supplement, and not replace, our existing privacy policy). If there are any conflicts between this GDPR Privacy Notice and our Privacy Policy, the policy or portion that is more protective of Personal Data shall control to the extent of such conflict. If you have any questions about this notice or whether any of the following applies to you, please contact us at connect@volody.in.
We will only process your Personal Data if we have a lawful basis for doing so. Lawful bases for processing include consent, contractual necessity and our "legitimate interests" or the legitimate interest of others, as further described below. In some cases, we process Personal Data based on the consent you expressly grant to us at the time we collect such Personal Data. When we process Personal Data based on your consent, it will be expressly indicated to you at the point and time of collection. From time to time, we may also need to process Personal Data to comply with a legal obligation, if it is necessary to protect the vital interests of you or other data subjects, or if it is necessary for a task carried out in the public interest.
What Personal Data Do We Collect From You and How Do We Use Your Personal Data?
We collect Personal Data about you when you provide such Personal Data directly to us, when third parties such as our business partners or service providers provide us with Personal Data about you, or when Personal Data about you is automatically collected in connection with your use of our Services. Information we collect directly from you:
First name
Last name
Email address
Mailing address
Telephone number
Country
Job title
Any other Personal Data you may choose to share on a recorded call with our customer-facing teams
Information we automatically collect when you use our Services: Some Personal Data is automatically collected when you use our Services, such as the following:
IP address
Device identifiers
Web browser information
Page view statistics
Browsing history
Usage information
Cookies and other tracking technologies (e.g. web beacons, pixel tags, SDKs, etc.)
Location information (e.g. IP address, zip code)
Log data (e.g. access times, hardware and software information)
Volody wants to give assurance to all its visitors, prospects and clients that Volody is to ensure 100% compliance with the GDPR. We also sign specific GDPR compliance agreement / ad
Instantly book a personalized demo

Get in touch with one of our contracting specialists for a live demo

Understand your current contracting bottlenecks and get tailor-made solutions

Explore how Volody's AI CLM can supercharge your contracting
Looking to transform your contracting?
Fill in your details below and receive a personalized interactive demo from one of our contracting experts
Check out our latest blog