Contract Repository
Create a secure central repository with all your contracts and search for agreements on the go with Volody's Contract Lifecycle Management Software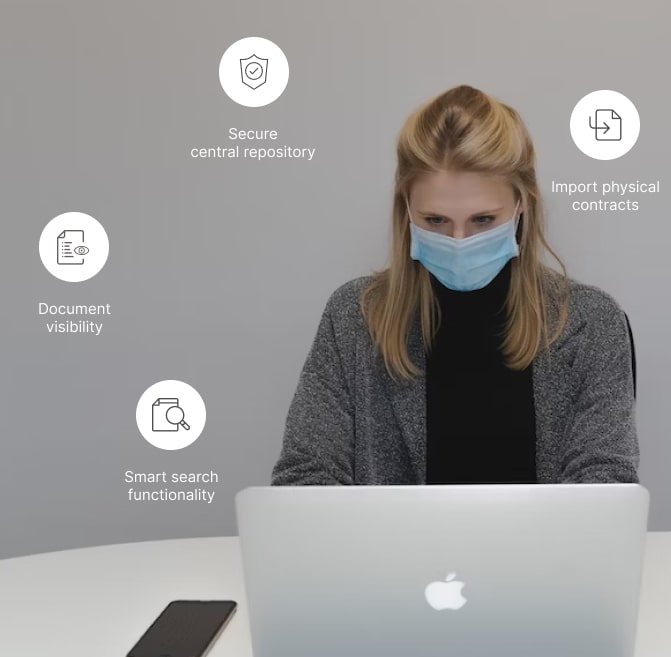 Improve Contract Visbility
Currently most organizations struggle with limited contract access as agreements are scattered across physical folders or digital locations like share-point, email, hard-drivers, etc.
Enhance organization-wide contract visibility with Volody's smart Contract Management Tool. Search for any contracts with ease and improve organization-wide visibility.

Smart search functionality

Document visibility

Secure central repository

Import physical contracts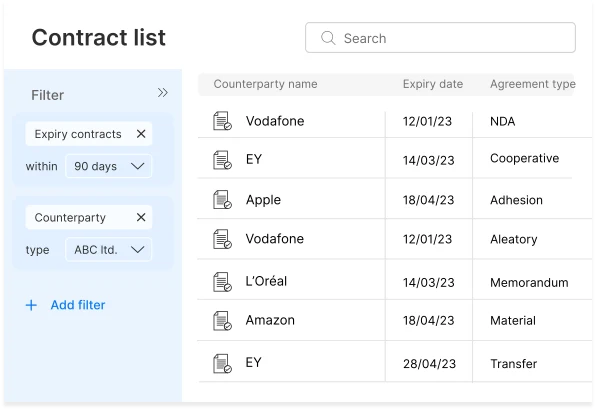 Smart Central Repository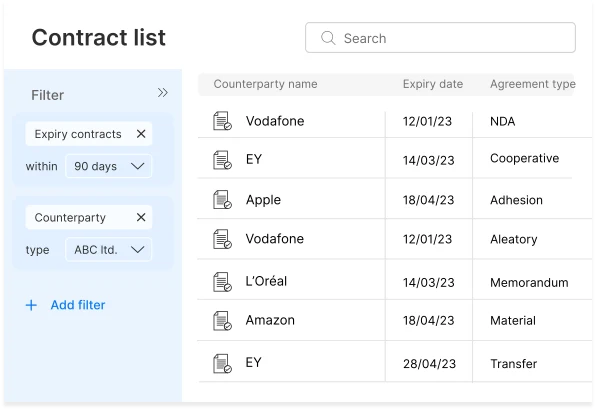 Centralize contract storage, enhancing organization wide contract visibility
Have complete visibility into the agreements status and trigger automated recurring reminders to all stakeholders
Gain obligation-level insight and eliminate bottlenecks
Reduce non-compliance risk and accelerate cycle times to improve operational performance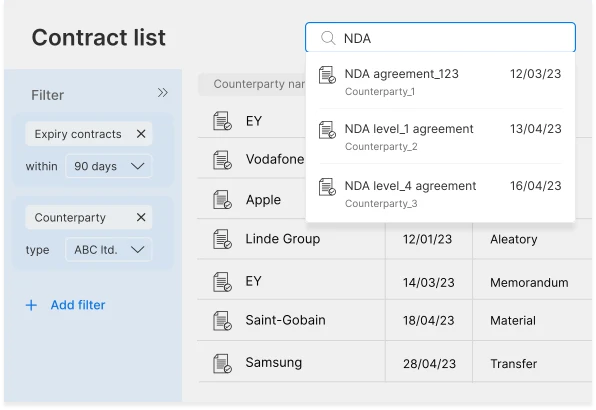 Smart Search Functionality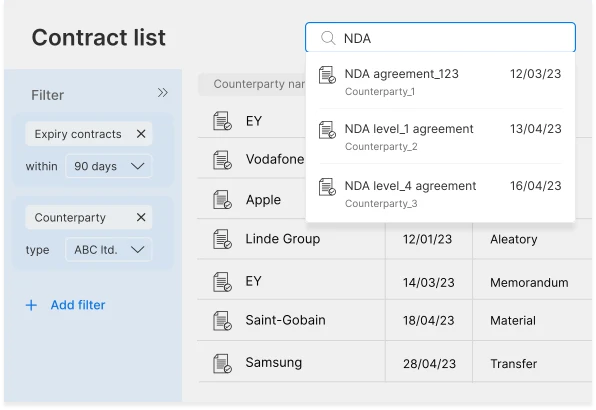 Search for any previously executed agreements using contract type, counter-party name, obligation, clauses and more with our in-house AI OCR engine
Accurately maintain version history and track all renewals, addendums and sub-contracts attached to parent agreement
Maintain audit trail for all contracts to ensure complete compliance with company policy
Instantly book a personalized demo

Get in touch with one of our contracting specialists for a live demo

Understand your current contracting bottlenecks and get tailor-made solutions

Explore how Volody's AI CLM can supercharge your contracting
Looking to transform your contracting?
Fill in your details below and receive a personalized interactive demo from one of our contracting experts
Check out our latest blog