Automate Drafting
Use Volody's self-service forms to draft new compliant agreements in seconds with legal approved clauses, expediting the contracting cycle and improving operational efficiency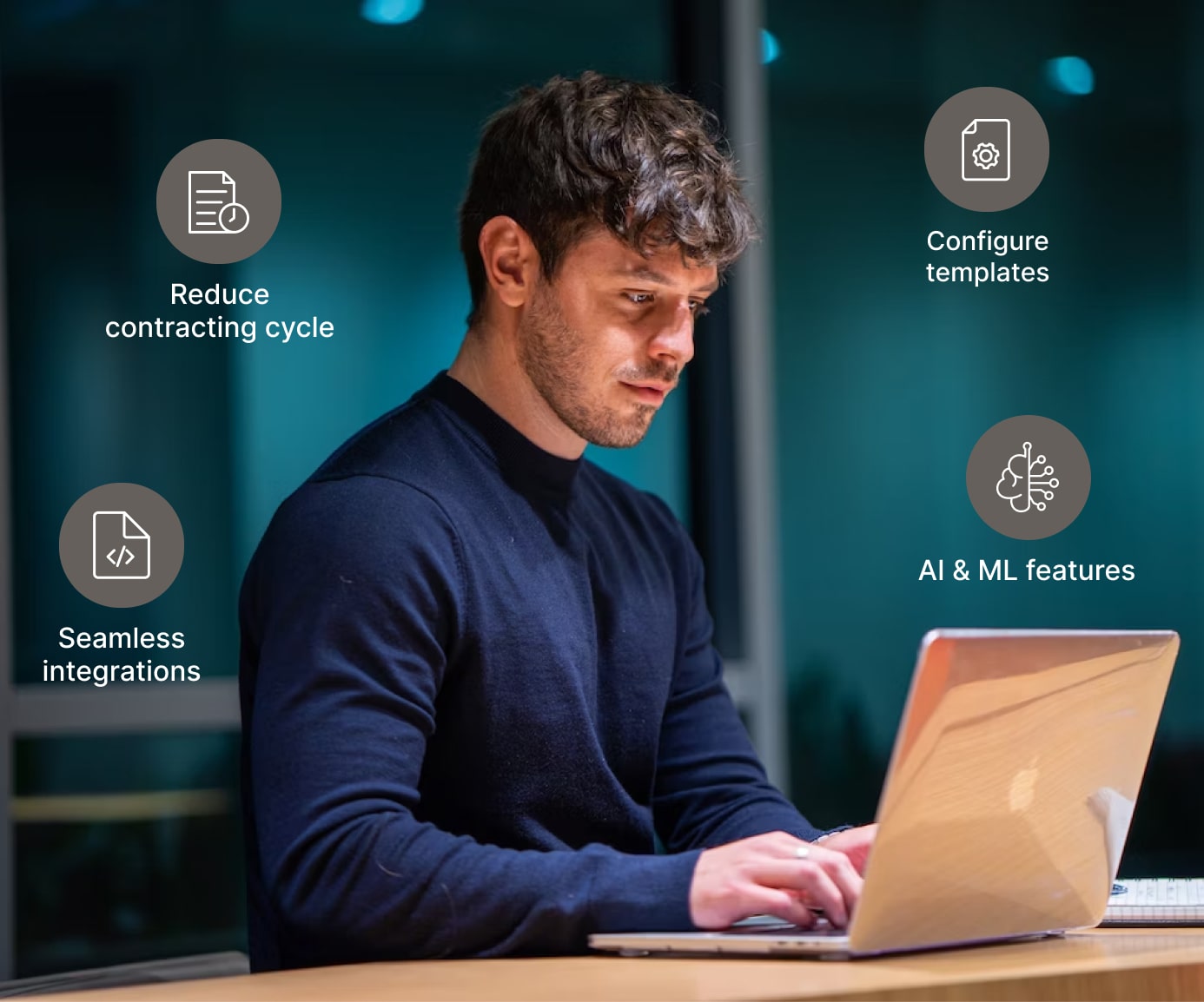 Legal Approved Templates
Configure all your standard templates like NDA, MSA, SLAs & more in the tool and empower business teams to draft new contracts with ease without legal review. Reduce agreement drafting time from hours to minutes, speeding up the entire contracting cycle.
Utilize company favorable terms & clauses to ensure complete compliance and leverage best in class AI & ML technology to stay on top of risk and obligations

Seamless integrations

Reduce contracting cycle

Configure templates

AI & ML features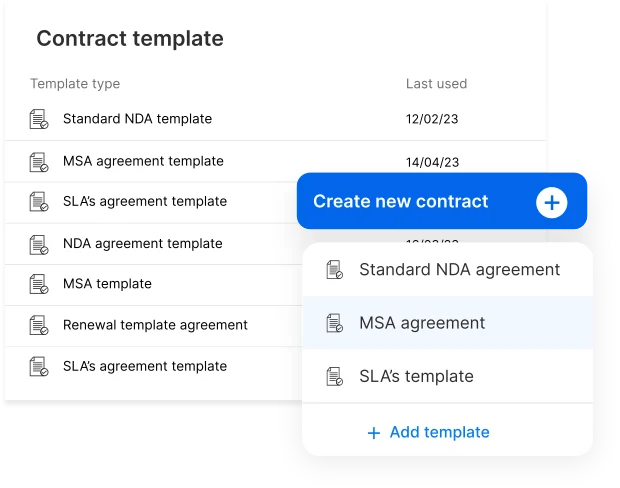 Configurable Templates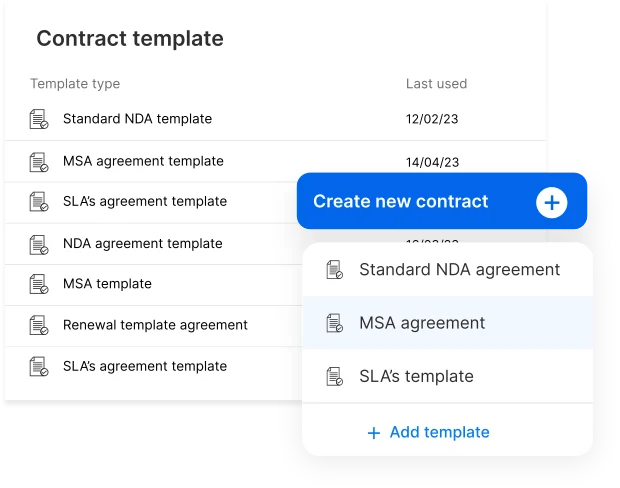 Easily add your templates with our user-friendly template builder
Standardize contract language with your pre-approved clause library embedded in the system
Empower business teams to generate contracts on the go by filling out the variables
Seamlessly share the contract with all relevant stakeholders with pre-set workflows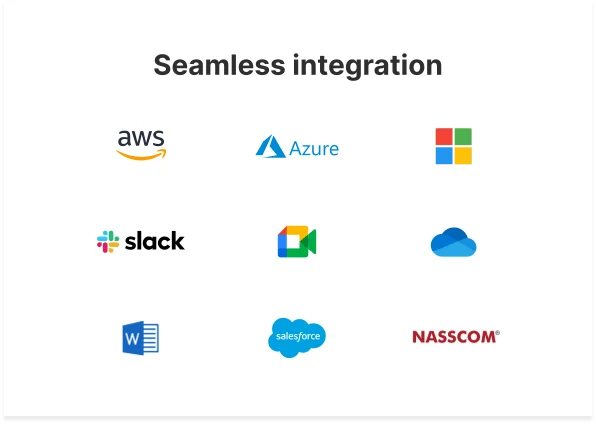 Seamless Integrations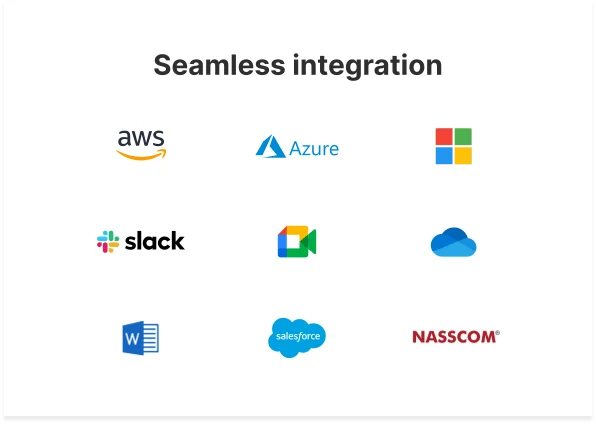 Fast-track contract generation & execution with seamless API integrations with all your favorite tools.
Volody smart CLM software integrates with all tools like ERPs, CRMs & any other surround system.
Allow business teams to draft contracts using Salesforce or Hubspot
Share data effortlessly with all your current tools with rest API integrations
Instantly book a personalized demo

Get in touch with one of our contracting specialists for a live demo

Understand your current contracting bottlenecks and get tailor-made solutions

Explore how Volody's AI CLM can supercharge your contracting
Looking to transform your contracting?
Fill in your details below and receive a personalized interactive demo from one of our contracting experts
Check out our latest blog