The pharmaceutical industry is witnessing undergoing radical transformation in business models and operations due to the innovation in modern technologies (such as Artificial Intelligence (AI) and data analytics), technology for communication among patient and doctor, hard negotiations, healthcare policy reforms, etc. Constant scrutiny by regulators such as Food and Drug Administration (FDA) in USA, Medicines and Healthcare products Regulatory Agency (MHRA) in UK and The Central Drugs Standard Control Organization (CDSCO) in India has also resulted into significant increase in compliance requirements and hence operational costs. The rising trend of contract manufacturing, outsourcing at various levels / steps in pharmaceutical business manufacturing processes further necessitates tight control over partner and supplier for accountability throughout the contract lifecycle for pharmaceutical organizations. A robust Contract Lifecycle Management Software in a must to ensure that the business runs smoothly with zero non-compliance and management of contracts.
Volody CLM - Enterprise Contract Management Software for Pharmaceutical businesses enables organizations to streamline all contracting processes, reduce risks, and design a better compliance management framework. Specific features we have built for Pharmaceutical Industry:
1
Enforce the use of penalty, indemnity, and compensation clauses in contracts for drug trials, and ensure compliance with all the country- specific regulators drug approval process.
2
Author complete error-free Intellectual Property agreements to safeguard patented formulas.
3
Predict security and supply risks and quantitatively assessment of existing vendor performance on the key parameters.
4
Seamless integration of Artificial Intelligence, Machine Learning and work-flow programming for smooth contract execution process.
5
Track and manage contractual data comprehensively to ensure all compliances are in place and valid.
6
Maintain audit trail and versions for all the changes made to all kind of contracts including vendor, service providers, customers and third parties.
7
Smartly create contract with use of AI and ML and provide base document to users (Legal Or Business) with the use of repository, clause library, similar contract with counter-parties.
8
Integration with reputed e-signature companies including Docusign, NSDL to allow electronic signature as per law of land.
9
Easy visibility to contractual obligations, milestones, deliverables to ensure adherence to the scope of work and meet delivery timelines and budget expectations.
10
Internal approval workflow to ensure that all contracts are duly approved as per internal Limits of Authority.
11
Seamless integration of Artificial Intelligence, Machine Learning and work-flow programming for smooth contract execution process.
12
Communication with business, legal and counter-party.
13
Various dashboards, MIS and vital information for data analytics and improve your revenue, control costs and manage vendors.
14
Generate reports to increase transparency and stakeholder accountability for key actionable items and performance indicators.
15
Reminders for renewals, negotiations and executions to ensure availability of legal contract at all time.
Client's TESTIMONIALS
What does the client say

"Volody team has been extremely supportive to provide us with the Insider Trading Compliance platform as per our requirement. Their platform has helped us comply with the new SEBI regulation of structured digital database and their software is also very easy to use. Volody team's support post the software installation has also been great! Thanks to team Volody."
Ramesh Periasamy
Company Secretary

"Thank you team Volody for tour commitment and support. Appreciate your efforts in installing the Insider Trading Compliance software at our organization."
Himanshu Gaur
Head-Digital Workplace

"Volody has developed a good understanding of our process and found a way to successfully automate our secretarial and compliance requirements. We are satisfied and happy with the Volody Secretarial and Compliance Management software."
Srilakshmi Surendran
Director & Company Secretary

"We have been using Volody's Board Meeting App and we are very happy with the product and the services. Initially we had a lot of challenges with respect to our board meeting management, the need for a specific product due to our internal practices and the board members was a key requirement. Volody has been very supportive in tailoring the application to our needs and providing us with the right solution."
PARASH DASSANI
Company Secretary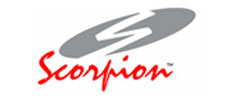 "We deal with 1000+ contracts annually, keeping track and getting updates from businesses is a tough task. Volody team helped us solve this problem and provide us with a complete contract lifecycle management solution. Now our legal team can be on top of all the agreements and effortlessly draft and execute them. I'm likely to recommend Volody."
J P N Singh
Managing Director

"Thanks a lot team Volody. I appreciate the dedication and support extended to us during the difficult phase of Coronavirus lockdown to complete our activities with respect to the SEBI regulations on Insider Trading. Well done."
Sandeep Poddar
Company Secretary
"Thank you for the efforts. Please also thank the team and I look forward to you continuing to support the team here in future."
Sampath Rajgopalan
Head Compliance and Legal

"Volody solution helped in automation of compliances at SIDBI and its subsidiaries."
Saurabh Tiwari
Company Secretary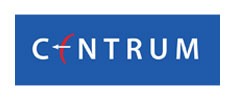 "My grateful thanks to all of you for your focus and time commitment to understand Centrum's requirements in terms of the deliverables from this software and the customisation that was done to meet the same. Your efforts have resulted in Centrum having a utility that now seamlessly manages the legal, secretarial and compliance requirements at the group level, enhancing team efficiency and productivity.Wish you success in your future endeavours."
Raji Vishwanathan
Group General Counsel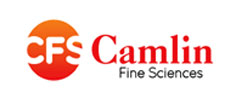 "With the help of Volody, our Contract Management, Secretarial and Compliance process have become very smooth and we are getting timely reminders on the compliance before the due date, this helps us to remain compliant all the time. Conducting a board meeting has become an easy process with complete protection of critical board information and exchange of meeting documents is happening through the software in an efficient way. Great after sales support."
Rahul Sawale
Group Company Secretary & Compliance Officer