What is Volody LIBOR Transition Contract Solution?
Artificial Intelligence enabled Volody LIBOR Transition Contract Solution is first of its kind product helping banking & financial services worldwide to speed up the Contract Discovery, Re-writing, Amendment and Execution of Contracts getting impacted by the departure of LIBOR starting Dec 2021. LIBOR transition is one of the unique situation like Y2K impacting the banking world forcing to re-write, amend hundreds of millions legal contracts worth $ 400 trillion. It's naïve to believe that it's easy and enough time in hand to complete this transition.
As CEOs, CFOs, General Counsels & Business Managers you are looking for holistic solution with machine learning, RPA & Artificial Intelligence capabilities. Volody CLM – LIBOR Transition comes with excellent features:
Bulk upload of legal agreements:

As global bank with best technology experience you look for smart, holistic and most advanced solution. Volody LIBOR Transition Contract Solution comes with functionality to upload all contracts in one go.

Auto conversion of all formats into word even if it's a JPG:

Contracts uploaded in Volody LIBOR Transition Contract Solution converts contracts of all formats (jpg, picture, photo, pdf) to word form making it easy to discover LIBOR clauses

Systematic reading of all contracts and discovery of all LIBOR clauses:

Here comes the biggest reassurance, our LIBOR Transition Contract Solution comes with features of reading all contracts and determining clauses require changes on account of LIBOR sunset.

Auto creation of addendum organization-wide acceptability:

As you deal with hundred of thousands contracts in your organization, Volody LIBOR Transition Contract Solution systematically build contract addendum/new contract as per your choice and make it ready for review, negotiations by all stakeholders including counterparties.

Redlining, contract negotiations & version control:

As we integrate with Microsoft 365, Volody LIBOR Transition Contract Solution do not force a new word platform to make things different. We understand the fraternity has been using Microsoft word for years and this is no time to experience new technology to draft under constrained time

Digital Signature, Document Compare, Audit trail and flexible hosting options:

Volody LIBOR Transition Solution comes with integrated digital signature platforms like DocuSign, Adobe Sign, etc. along with a feature to compare documents with audit trail. Add to this the convenience of flexible hosting, either on-premise and on-cloud.

Smart Search feature with access to executed contracts & its content:

Comprehensive solution with access to all LIBOR contracts including original contracts & Addendum or re-written contracts (parent-child relationship)

Dashboards, & Intelligent Analytics:

Smart interactive dashboard with updates around status on drafting, negotiations, approvals and execution of LIBOR transition contracts.
Smart integrated DIY features to make Contract LifeCycle Management System usable as per your specific needs
Volody ensures guaranteed 7 days go-live promise with easy access on all devices
AI enabled smart Contract LifeCycle Management System solution including features like risk matrix & obligation management
Machine learning based algorithms for onboarding of legacy contracts
Hear what customers have to say
We've been working with 100+ happy clients all over the world
"With the help of Volody, our Contract Management, Secretarial and Compliance process have become very smooth and we are getting timely reminders on the compliance before the due date, this helps us to remain compliant all the time. Conducting a board meeting has become an easy process with complete protection of critical board information and exchange of meeting documents is happening through the software in an efficient way. Great after sales support."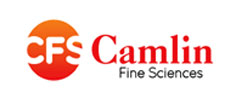 Rahul Sawale
Group Company Secretary & Compliance Officer
"Volody team has been extremely supportive to provide us with the Insider Trading Compliance platform as per our requirement. Their platform has helped us comply with the new SEBI regulation of structured digital database and their software is also very easy to use. Volody team's support post the software installation has also been great! Thanks to team Volody."

Ramesh Periasamy
Company Secretary
"Thank you team Volody for tour commitment and support. Appreciate your efforts in installing the Insider Trading Compliance software at our organization."

Himanshu Gaur
Head-Digital Workplace
"Volody has developed a good understanding of our process and found a way to successfully automate our secretarial and compliance requirements. We are satisfied and happy with the Volody Secretarial and Compliance Management software."

Srilakshmi Surendran
Director & Company Secretary
"We have been using Volody's Board Meeting App and we are very happy with the product and the services. Initially we had a lot of challenges with respect to our board meeting management, the need for a specific product due to our internal practices and the board members was a key requirement. Volody has been very supportive in tailoring the application to our needs and providing us with the right solution."

PARASH DASSANI
Company Secretary
"We deal with 1000+ contracts annually, keeping track and getting updates from businesses is a tough task. Volody team helped us solve this problem and provide us with a complete contract lifecycle management solution. Now our legal team can be on top of all the agreements and effortlessly draft and execute them. I'm likely to recommend Volody."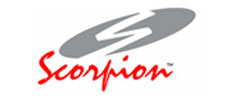 J P N Singh
Managing Director
"Thanks a lot team Volody. I appreciate the dedication and support extended to us during the difficult phase of Coronavirus lockdown to complete our activities with respect to the SEBI regulations on Insider Trading. Well done."

Sandeep Poddar
Company Secretary
"Thank you for the efforts. Please also thank the team and I look forward to you continuing to support the team here in future."
Sampath Rajgopalan
Head Compliance and Legal
"Volody solution helped in automation of compliances at SIDBI and its subsidiaries."

Saurabh Tiwari
Company Secretary
"My grateful thanks to all of you for your focus and time commitment to understand Centrum's requirements in terms of the deliverables from this software and the customisation that was done to meet the same. Your efforts have resulted in Centrum having a utility that now seamlessly manages the legal, secretarial and compliance requirements at the group level, enhancing team efficiency and productivity.Wish you success in your future endeavours."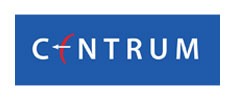 Raji Vishwanathan
Group General Counsel