IT companies typically function as an extension of their customers' business, therefore, occupying a critical position right in the middle of the value chain. While they need to accelerate new customer onboarding, meet contractual obligations, and demonstrate consistent ROI to drive account growth, they also need to unlock the full value of their supplier contracts to stabilize spending and reduce overheads by automating the onboarding of new suppliers and employees to support their people and technology requirements. However, contract management processes are done manually, with absolutely no controls or insights into past performance and delivery data which leads to delivery misalignments and revenue leakage, disputes, and inefficiencies.
For the majority of IT companies, profitability largely depends on how quickly and efficiently they can scale their operations to meet contractual obligations and service level agreements to their customers. As a result of which they need a CLM solution that enables them to manage contracts, performance, risk, and relationships across buy- and sell-side accounts, while minimizing value leakage and boosting revenue recognition. IT businesses can significantly reduce overhead costs and contracting inefficiencies by taking a technology-first approach to contracting.
With Volody CLM, you can easily leverage AI to uncover risks buried deep within contracts, assess their impact, and take measurable and corrective action using data-driven insights.
Hear what customers have to say
We've been working with 100+ happy clients all over the world
"With the help of Volody, our Contract Management, Secretarial and Compliance process have become very smooth and we are getting timely reminders on the compliance before the due date, this helps us to remain compliant all the time. Conducting a board meeting has become an easy process with complete protection of critical board information and exchange of meeting documents is happening through the software in an efficient way. Great after sales support."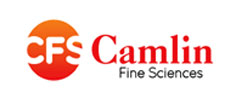 Rahul Sawale
Group Company Secretary & Compliance Officer
"Volody team has been extremely supportive to provide us with the Insider Trading Compliance platform as per our requirement. Their platform has helped us comply with the new SEBI regulation of structured digital database and their software is also very easy to use. Volody team's support post the software installation has also been great! Thanks to team Volody."

Ramesh Periasamy
Company Secretary
"Thank you team Volody for tour commitment and support. Appreciate your efforts in installing the Insider Trading Compliance software at our organization."

Himanshu Gaur
Head-Digital Workplace
"Volody has developed a good understanding of our process and found a way to successfully automate our secretarial and compliance requirements. We are satisfied and happy with the Volody Secretarial and Compliance Management software."

Srilakshmi Surendran
Director & Company Secretary
"We have been using Volody's Board Meeting App and we are very happy with the product and the services. Initially we had a lot of challenges with respect to our board meeting management, the need for a specific product due to our internal practices and the board members was a key requirement. Volody has been very supportive in tailoring the application to our needs and providing us with the right solution."

PARASH DASSANI
Company Secretary
"We deal with 1000+ contracts annually, keeping track and getting updates from businesses is a tough task. Volody team helped us solve this problem and provide us with a complete contract lifecycle management solution. Now our legal team can be on top of all the agreements and effortlessly draft and execute them. I'm likely to recommend Volody."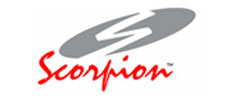 J P N Singh
Managing Director
"Thanks a lot team Volody. I appreciate the dedication and support extended to us during the difficult phase of Coronavirus lockdown to complete our activities with respect to the SEBI regulations on Insider Trading. Well done."

Sandeep Poddar
Company Secretary
"Thank you for the efforts. Please also thank the team and I look forward to you continuing to support the team here in future."
Sampath Rajgopalan
Head Compliance and Legal
"Volody solution helped in automation of compliances at SIDBI and its subsidiaries."

Saurabh Tiwari
Company Secretary
"My grateful thanks to all of you for your focus and time commitment to understand Centrum's requirements in terms of the deliverables from this software and the customisation that was done to meet the same. Your efforts have resulted in Centrum having a utility that now seamlessly manages the legal, secretarial and compliance requirements at the group level, enhancing team efficiency and productivity.Wish you success in your future endeavours."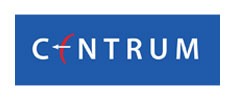 Raji Vishwanathan
Group General Counsel