Need of Compliance Management
Expansion in terms of geographies and functions, has necessitated the corporates to comply with multiple regulations. It requires systematic approach and co-ordination among functional departments, to avoid any material noncompliance. Nevertheless, some corporates perceive legal compliance, substantive and procedural, as mundane activity involving costs and fail to realize the cost of non compliance that may have an irreversible damage on the reputation of business.
Dashboard
Get a comprehensive picture of your compliances which are upcoming, in-process, pending and completed department-wise, location-wise and entity-wise access to enable compliance officers to get holistic information on the company as well as group compliances. Upcoming compliances with dated calendar and listing along with email notification.
Get Event Reminders
All compliance events are attended to which means zero possibility of non- compliance. Respective compliance owners` get timely reminders and continuously get reminders till the compliance is completed and acknowledgement is enclosed.
Get Escalation Matrix
To ensure no compliance goes unattended and to make system fool-proof, Volody Compliance solution has an excellent feature of sending escalation reminders to seniors upto any level in the corporate hierarchy to ensure that all compliances are attended
1
All compliances are being managed by the respective corporate function like Admin, HR, IT, Finance, etc.
2
Compliance Department provide guidance on compliance requirements and manage escalations
3
Respective corporate functions maintain excel sheet for reminders and tracking and MIS reports
4
Secretarial function / Compliance function takes Compliance Certificate from respective corporate function to issue Compliance Certificate on behalf of Company
5
Non-compliance, delay in compliance often goes unnoticed
Current Challenges
There is no single database of all Compliances to be done by Company
There is no single MIS & dashboard about compliance dates
There is no mechanism to allocate compliance responsibility to other colleagues if a concerned person goes on leave
There is no escalation wherein any delay in compliance being informed to senior management before the last date
There is no database to have all compliance acknowledgement at one place
WHY VOLODY'S COMPLIANCE MANAGEMENT SOFTWARE
Escalation Matrix
Create workflow department wise through escalation matrix. User will get the notification and reminder through mails. It will ensure that unresolved problems don't linger and issues are promptly addressed. This helps in appropriate actions, such as a change of status of project or a notification to a project member.
Compliance Dashboard
It is a single enterprise-wide dashboard for all users to track and trend compliance events. Here you can view complete department wise status of your compliance which are upcoming, not completed, completed in time and completed with delay.This centralised mechanism of tracking and monitoring compliance helps in effective co-ordination of different business units. Compliance dashboard alerts the company in the risk prone areas or non- compliances.
Compliance Calendar
"safety valve against unintended non compliances" Compliance calendar display the compliance obligations on the compliance calendar. It displays all the upcoming events which will occur in that period, so that no upcoming events are missed and insures timely compliance of the same by the particular department responsible for it and also reflect the status of compliance.
Plan Your Events
Plan your events so that all the compliance is done within time and helps to avoid unintended noncompliance. Complete picture of compliance to be done is available. It also provides you status of compliance and also update the person responsible for through notification regarding compliance. Also provides you facility to upload all the event and due date which you need to comply so that you can get a complete picture of compliance applicable.
Hear what customers have to say
We've been working with 100+ happy clients all over the world
"With the help of Volody, our Contract Management, Secretarial and Compliance process have become very smooth and we are getting timely reminders on the compliance before the due date, this helps us to remain compliant all the time. Conducting a board meeting has become an easy process with complete protection of critical board information and exchange of meeting documents is happening through the software in an efficient way. Great after sales support."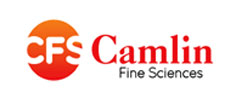 Rahul Sawale
Group Company Secretary & Compliance Officer
"Volody team has been extremely supportive to provide us with the Insider Trading Compliance platform as per our requirement. Their platform has helped us comply with the new SEBI regulation of structured digital database and their software is also very easy to use. Volody team's support post the software installation has also been great! Thanks to team Volody."

Ramesh Periasamy
Company Secretary
"Thank you team Volody for tour commitment and support. Appreciate your efforts in installing the Insider Trading Compliance software at our organization."

Himanshu Gaur
Head-Digital Workplace
"Volody has developed a good understanding of our process and found a way to successfully automate our secretarial and compliance requirements. We are satisfied and happy with the Volody Secretarial and Compliance Management software."

Srilakshmi Surendran
Director & Company Secretary
"We have been using Volody's Board Meeting App and we are very happy with the product and the services. Initially we had a lot of challenges with respect to our board meeting management, the need for a specific product due to our internal practices and the board members was a key requirement. Volody has been very supportive in tailoring the application to our needs and providing us with the right solution."

PARASH DASSANI
Company Secretary
"We deal with 1000+ contracts annually, keeping track and getting updates from businesses is a tough task. Volody team helped us solve this problem and provide us with a complete contract lifecycle management solution. Now our legal team can be on top of all the agreements and effortlessly draft and execute them. I'm likely to recommend Volody."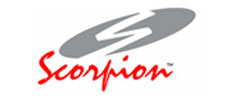 J P N Singh
Managing Director
"Thanks a lot team Volody. I appreciate the dedication and support extended to us during the difficult phase of Coronavirus lockdown to complete our activities with respect to the SEBI regulations on Insider Trading. Well done."

Sandeep Poddar
Company Secretary
"Thank you for the efforts. Please also thank the team and I look forward to you continuing to support the team here in future."
Sampath Rajgopalan
Head Compliance and Legal
"Volody solution helped in automation of compliances at SIDBI and its subsidiaries."

Saurabh Tiwari
Company Secretary
"My grateful thanks to all of you for your focus and time commitment to understand Centrum's requirements in terms of the deliverables from this software and the customisation that was done to meet the same. Your efforts have resulted in Centrum having a utility that now seamlessly manages the legal, secretarial and compliance requirements at the group level, enhancing team efficiency and productivity.Wish you success in your future endeavours."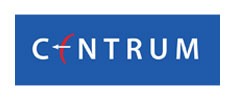 Raji Vishwanathan
Group General Counsel