Most secured Board Meeting Software
Digitize your Board Meeting Management process by implementing Volody Board Meeting Software.
The features includes :
Secured platform

Any device access

Distribution of Agenda, Notices, Minutes and Circular Resolutions

Annotation, Comments, Freehand highlighting agenda document

Archive & two-way secured communication

Digital Signing and storage

Voting, Action Taken Report and Attendance Management

On-premise installation
CREATE ANNOTATION AND FREEHAND HIGHLIGHTING OF THE DOCUMENTS.
A simple solution to create an annotation, comments and freehand highlighting of the documents sent across the board and committee members. These can easily be shared with fellow members and the secretarial team.
iPad View
VIDEO CONFERENCING, CENTRALIZED DATA REPOSITORY, VOTING, ATTENDANCE RECORDING AND MUCH MORE
Conduct meetings online through video conferencing, save all your historical data in one place in organized folders, upload signed documents for your ready reference, save time by searching data through key words. Voting features for all agenda items to ensure safe, secure and transparent records. Attendance recording for annual compliance and annual report data preparation.
Why Switch to Volody's Board Meeting Software
Digitize your Board Meeting Management process by implementing Volody Board Meeting Software.
Send Meeting records
Easily send meeting agenda, draft resolution and draft minutes from the software to your board members and get it approved.
Video Conferencing
Connect virtually to enhance the board meeting experience. Volody offers to join the meeting via video conferencing from any part of the world enabling seamless meeting affair.
Centralized Repository
Keep all your meeting records in one place. No need to search for them in your hard files or soft folder or email boxes.
Conduct Board Meeting from the software
No need to maintain log of the participants attending the meeting. Simply prepare attendance sheet from the software. Also e-voting feature is available.
Action taken report
Create action taken report from this ready to use software. Simply enter in your agenda item and allot task to team members. Status of each task can be updated online and hand by hand your action taken report will be prepared.
Block Your Calendar
Google calendar of the invitees to meetings can be blocked from Volody Board Meeting thereby, scheduled reminders can be sent and your invitees can adjust their schedules accordingly
Best user interface keeping in mind profile of board members
Integrated Action Taken Report & Voting Features enabling all board meeting related activities on one platform
On-premise installation possible with data encryption for the board related confidential data
Hear what customers have to say
We've been working with 100+ happy clients all over the world
"With the help of Volody, our Contract Management, Secretarial and Compliance process have become very smooth and we are getting timely reminders on the compliance before the due date, this helps us to remain compliant all the time. Conducting a board meeting has become an easy process with complete protection of critical board information and exchange of meeting documents is happening through the software in an efficient way. Great after sales support."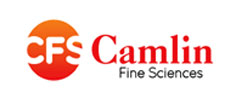 Rahul Sawale
Group Company Secretary & Compliance Officer
"Volody team has been extremely supportive to provide us with the Insider Trading Compliance platform as per our requirement. Their platform has helped us comply with the new SEBI regulation of structured digital database and their software is also very easy to use. Volody team's support post the software installation has also been great! Thanks to team Volody."

Ramesh Periasamy
Company Secretary
"Thank you team Volody for tour commitment and support. Appreciate your efforts in installing the Insider Trading Compliance software at our organization."

Himanshu Gaur
Head-Digital Workplace
"Volody has developed a good understanding of our process and found a way to successfully automate our secretarial and compliance requirements. We are satisfied and happy with the Volody Secretarial and Compliance Management software."

Srilakshmi Surendran
Director & Company Secretary
"We have been using Volody's Board Meeting App and we are very happy with the product and the services. Initially we had a lot of challenges with respect to our board meeting management, the need for a specific product due to our internal practices and the board members was a key requirement. Volody has been very supportive in tailoring the application to our needs and providing us with the right solution."

PARASH DASSANI
Company Secretary
"We deal with 1000+ contracts annually, keeping track and getting updates from businesses is a tough task. Volody team helped us solve this problem and provide us with a complete contract lifecycle management solution. Now our legal team can be on top of all the agreements and effortlessly draft and execute them. I'm likely to recommend Volody."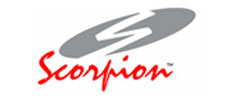 J P N Singh
Managing Director
"Thanks a lot team Volody. I appreciate the dedication and support extended to us during the difficult phase of Coronavirus lockdown to complete our activities with respect to the SEBI regulations on Insider Trading. Well done."

Sandeep Poddar
Company Secretary
"Thank you for the efforts. Please also thank the team and I look forward to you continuing to support the team here in future."
Sampath Rajgopalan
Head Compliance and Legal
"Volody solution helped in automation of compliances at SIDBI and its subsidiaries."

Saurabh Tiwari
Company Secretary
"My grateful thanks to all of you for your focus and time commitment to understand Centrum's requirements in terms of the deliverables from this software and the customisation that was done to meet the same. Your efforts have resulted in Centrum having a utility that now seamlessly manages the legal, secretarial and compliance requirements at the group level, enhancing team efficiency and productivity.Wish you success in your future endeavours."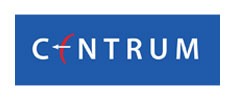 Raji Vishwanathan
Group General Counsel